So, what is the true value of a superior Customer Experience?
Customer expectations are changing, and the benchmarks are not set by competitors but by businesses in other industries. Customers are demanding online, digital channels, self-serve, a pro-active personalized service, and tailored personal communication.

So how can you deliver an all-encompassing customer experience whilst dealing with legacy infrastructure and traditional ways of thinking?

Join Tony McCandless CTO, EMEA, Blue Prism who will discuss how Intelligent Automation can deliver true value to accelerate your customer experience journey.
Key discussion points covered:

CX and what the new reality is and how it impacts NPS and CSAT
Uncover and Unlock efficiencies within any organization - understanding what the consumer touchpoints are and who is responsible for them – only then you can recommend
Understanding the customer and the problem quickly will take the complexity away
---
Speakers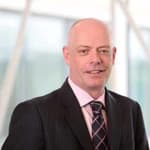 Tony McCandless
CTO EMEA, Blue Prism