HETT Reset, is the first large scale gathering of healthcare professionals since the pandemic began. It provides a crucial platform for the sector's digital leaders and innovators to come together, share and learn from recent experiences and lock in the learning of COVID-19.
Join Patrick Shephard, Blue Prisms Head of Healthcare UK as he discusses a successful automation program with James Davis, Director of Transformation, Royal Free London NHS Foundation Trust and also contributes to an open panel session that explores the many possibilities when the technology meets the need.'

A New Era of Care Provision: How the Royal Free is raising the standard for automation in the NHS
During this 20-minute case study session, James Davis, Director of Innovation for the Royal Free NHS Foundation Trust, charts the organization's automation journey so far, and recounts the key strategic considerations that have accelerated the program's success.

Tune in to watch James and Patrick Shephard discuss:
Building the foundations of a successful automation program
Measuring the outputs of a successful automation program
A glimpse of what the future holds for Royal Free's automation program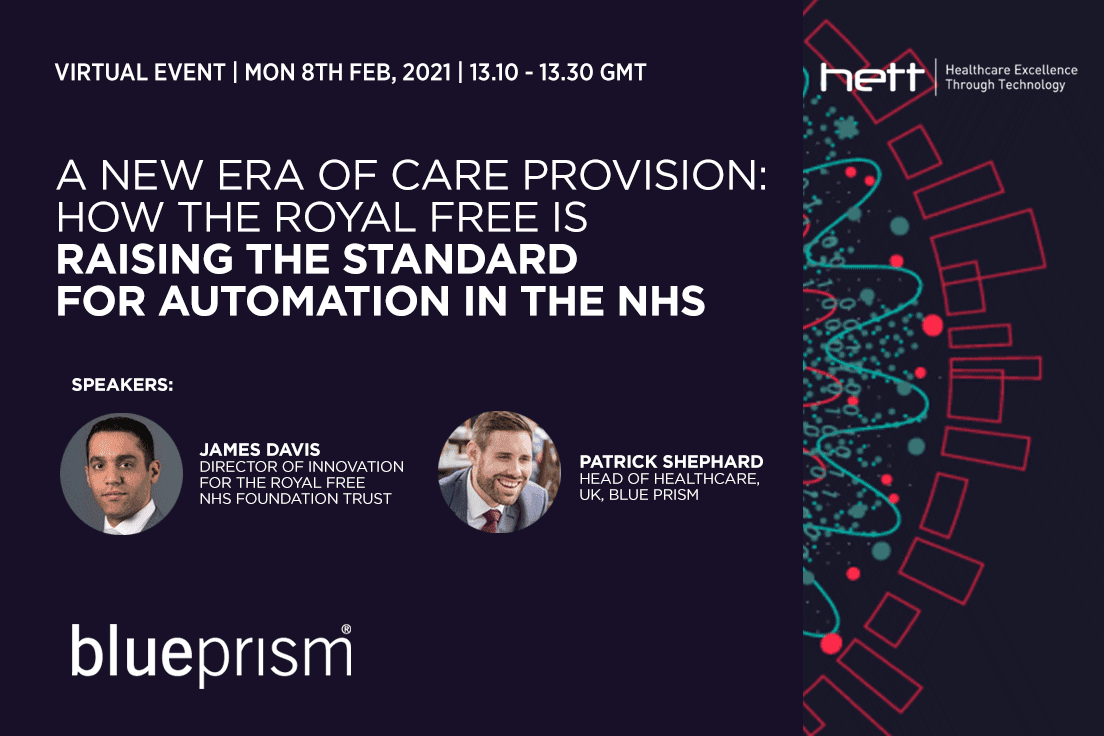 Matching Technology to the right need: When is AI good and when do other technologies suffice?
Patrick Shephard joins a panel of experts to discuss matching technology to the right need, including:
When is AI good and when do other technologies suffice?
What are the potential applications and benefits of these tools at scale?
Efficiency and economic benefits
Creating a safe clinical service
---