With constant operational and strategic challenges around clearing the backlog, workforce model sustainability and making NHS money work, Trusts are continually having to reshape how services are provisioned and delivered on a month-to-month basis. Historically, these challenges have been underpinned by people: plugging the gaps between disparate systems that have no integration and working harder and longer to meet expectations. We don't need to tell you that this isn't sustainable. Workforce pressures, staffing shortages and burnout rates speak for themselves.

Sustainable, smooth workflows with automation
So how can the NHS best manage these challenges, while planning for future sustainability, improving the patient experience and giving time back to hard working staff?

Many Trusts have turned to automation, and the use cases speak for themselves.
Join this session at HETT 2021 on 28th September from 12:50-1:10pm to learn:
How automation is helping to prioritize patients on the elective care waiting list
How Trusts are using digital workers to book and schedule outpatient appointments
How Trusts are reducing and avoiding waste and maximizing efficiencies within their outpatient departments with automation
How automation is supporting the patient experience and referral to treatment times
Karen Gorman, Healthcare Account Director, Blue Prism is joined by Marc Hadwin, Head of Digital Services at the University Hospitals of Morecambe Bay NHS Foundation Trust who provides a first hand account of his experience.
---
Speakers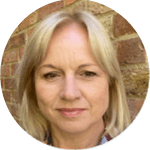 Karen Gorman
Healthcare Account Director, Blue Prism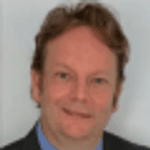 Marc Hadwin
Head of Digital Services, University Hospitals of Morecambe Bay NHS Foundation Trust