Can't see this content? That's probably related to your cookie preferences.
Or click on the link below to view it externally.
How does integration & automation improve outcomes?
The impact of Covid-19 on the NHS and social care has been profound. But it has also resulted in astonishing advances in the use of digital, data and technology to meet this national pandemic response.

As the pandemic is brought under control, how can we now harness these developments and keep this pace of transformation – delivering seamless services from home to hospital and return, truly integrated care fit for the 21st century? From data and IoT to artificial intelligence, which of these brilliant technologies and recent developments will shape the future of our health and care sector?

This session looks at how automation is supporting partnership working across the Suffolk and North Essex Integrated Care System to better manage population health and citizen outcomes. During the session Richard Small, Intelligent Automation Lead, Suffolk County Council and Jon Cameron, Assistant Director of Digital Automation, East Suffolk and North Essex NHS Foundation Trust will discuss how the council plans to leverage technology to enable cross-team collaboration with local East Suffolk and North Essex NHS Foundation Trust (ESNEFT), to ensure that social care outcomes are optimized.
---
Speakers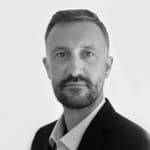 Richard Small
Intelligent Automation Lead, Suffolk County Council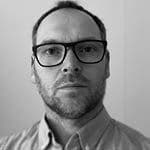 Jon Cameron
Assistant Director of Digital Automation, East Suffolk and North Essex NHS Foundation Trust