Blue Prism has once again been identified as a market leader in RPA by Everest Group's 2021 Peak Matrix Assessment.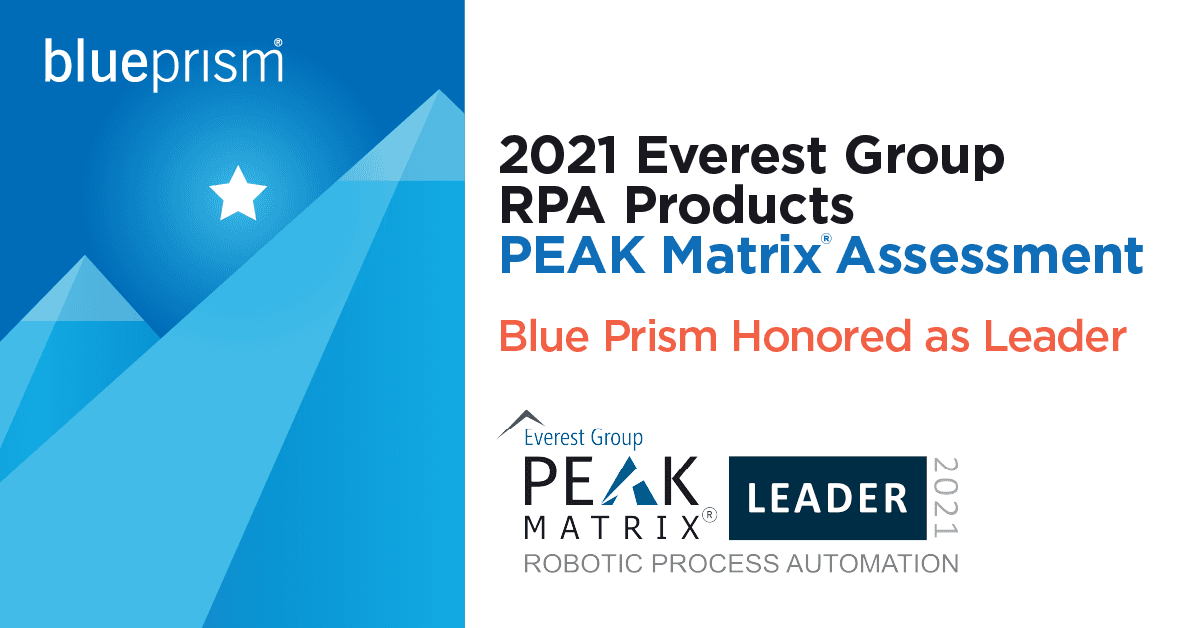 With the COVID-19 pandemic accelerating the need for digital transformation among enterprises across industries and geographies, Robotic Process Automation (RPA) has emerged as a key enabler in the enterprise automation segment. The RPA market has been one of the fastest-growing software markets in the past decade and has played a key role in helping organizations reduce costs, achieve greater operational efficiencies and quality, increase workforce productivity, enhance customer and employee experience, and realize quick time-to-value. Encouraged by a growing number of success stories and positive word-of-mouth, many enterprises, Global Business Services (GBS) organizations, and service providers are investing in RPA. However, to achieve success, it is critical to select the right enterprise-grade RPA solutions.

In this report, Everest Group studied 23 RPA technology providers and positioned them on Everest Group's PEAK Matrix®, categorizing them into Leaders, Major Contenders, and Aspirants based on their capabilities and offerings.
Download the full report to the right to learn more.