NelsonHall has identified Blue Prism as a Leader in the Overall market segment, as shown in the NEAT graph. This market segment reflects Blue Prism's overall ability to meet future client requirements as well as delivering immediate benefits to its intelligent automation clients."
Blue Prism has been identified as a market leader in intelligent automation by NelsonHall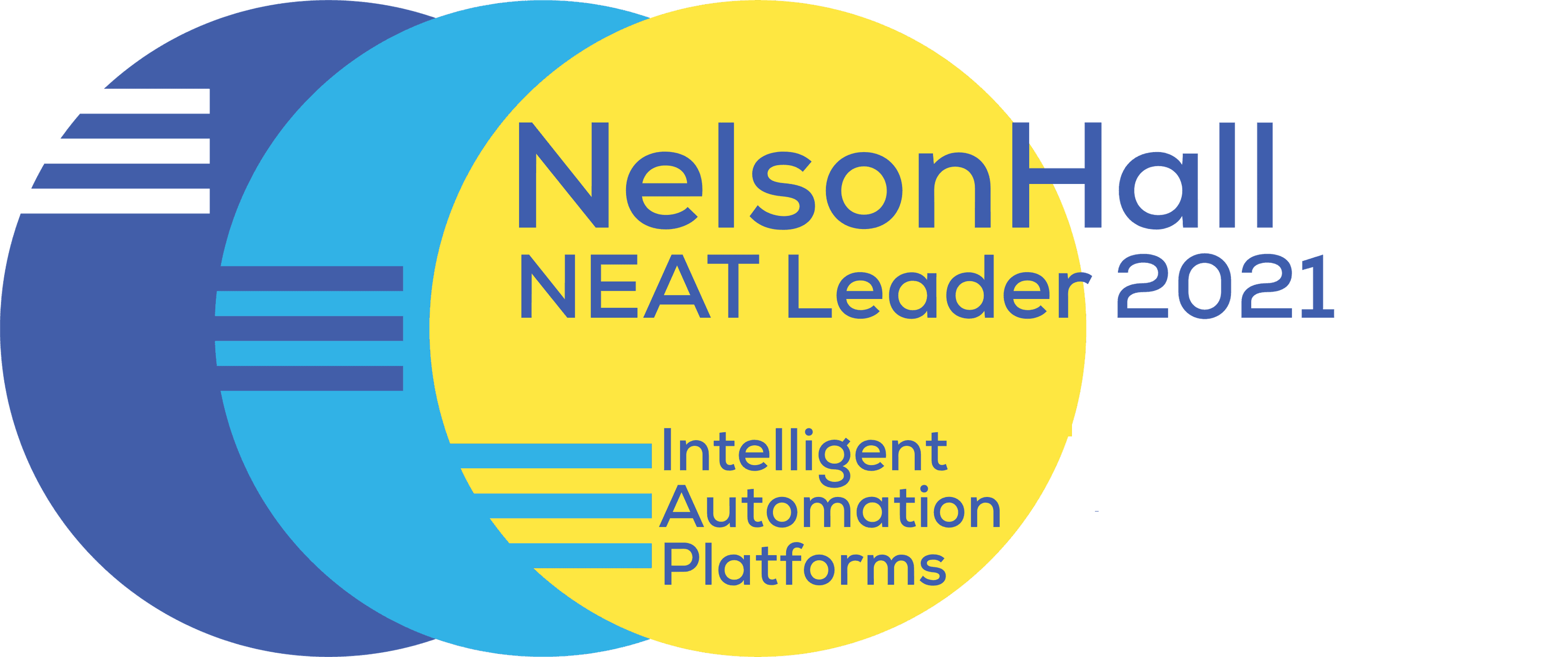 NelsonHall has identified Blue Prism as a 2021 Leader in the Intelligent Automation Platforms market segment.
This evaluation was based on several factors including Blue Prism's ability to incorporate machine learning (ML), the ability for business users (developers and non-developers alike) to develop RPA automations, and end-to-end process automations that integrate human and robot co-working capabilities.
Blue Prism's product ecosystem is a comprehensive solution that is advancing the capabilities of robotics process operations.
Find out more: Submit the form to download the full 2021 NelsonHall report