That's a wrap on Blue Prism World Orlando 2019!
We've had two incredible days of automation insights here at The Orange County Convention Center, and we hope our attendees will be going home tonight with a renewed sense of engagement for Blue Prism and their organization's digital future.
Nearly 2000 people attended this year's show, with 30 different partners and exhibitors packing out our new Partner Village and a massive selection of different presentations and customer track sessions to help highlight the power of Blue Prism and connected-RPA
The leading RPA thinkers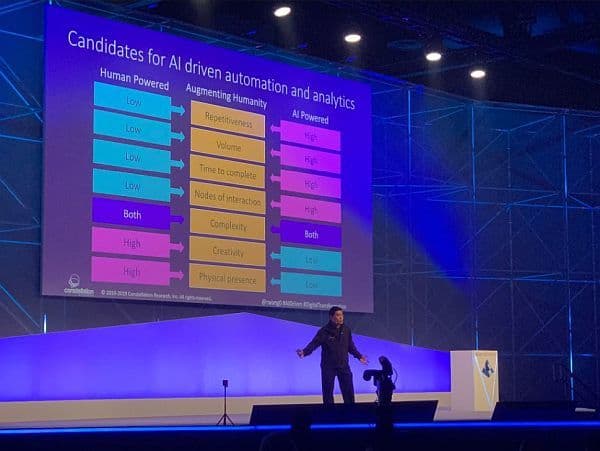 Inspiring our customers to do more with their automation is one of the key drivers behind our Blue Prism World conferences. And this week's Orlando show has really brought the cream of automation and RPA thinkers to the stage.
Mitch Lowe, CEO of Movie Pass and co-founding executive of Netflix, opened Day One, sharing his experiences of how digital can be used within fast-growth startups to enhance and drive the customer experience
Dr Adam Rutherford, geneticist, author, and broadcaster, was our host across both days of the show, bringing his long-standing experience of Blue Prism to our main sessions, alongside his hosting skills and lively wit.
Alastair Bathgate, Blue Prism CEO and co-founder, introduced the show with his annual vision for the future of Blue Prism and the next steps in automation innovation.
Dave Moss, Blue Prism CTO and co-founder, made the announcement of Decipher, a new product that sits within Blue Prism allowing customers to make sense and gain meaning from unstructured data.

Connect, Discover or Create?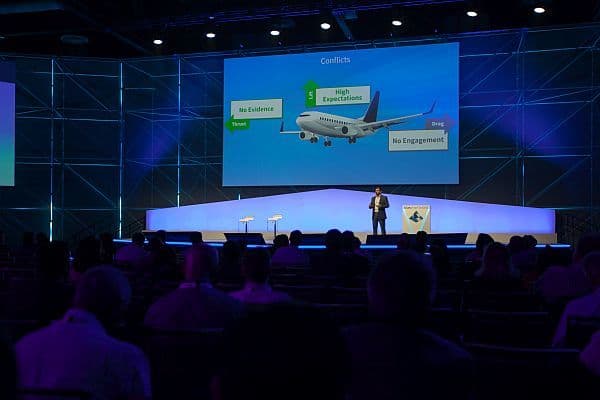 We've been running a range of customer track session across both days of the show, based around our key themes of Connect, Discover and Create.

These sessions brought together experts, thoughts leaders and customers to look at the practical side of RPA implementation and leadership. Hearing first-hand RPA customer stories is always fascinating, but we've boosted these track sessions with discussions and advice on all the key steps needed to make automation more productive for your organization.
There was genuine buzz around all the track sessions and we're hoping we've inspired people to go back to the office with a renewed vigor for their RPA and process reinvention.
A fitting close to the Orlando show
Our closing speaker at the US event was R "Ray" Wang, Principal Analyst, and founder of Silicon Valley based Constellation Research, Inc., as well as the author of his best-selling book Disrupting Digital Business.
Ray's experience in the digital sector made him the perfect person to bring the show to a close He gave us his views on the future of digital transformation, the world post-RPA, and the how new business models are being enabled by automation and artificial intelligence.

"We're in the middle of an AI Revolution - the good news is that all of the work you've done in RPA is a great foundation."
- Ray Wang

Our social media competition winners
We've loved seeing so many messages, photos and comments flying around Twitter and our other social channels during the Orlando show. And our 'Twitter Wall' in the Partner Village has been working overtime displaying all your tweets.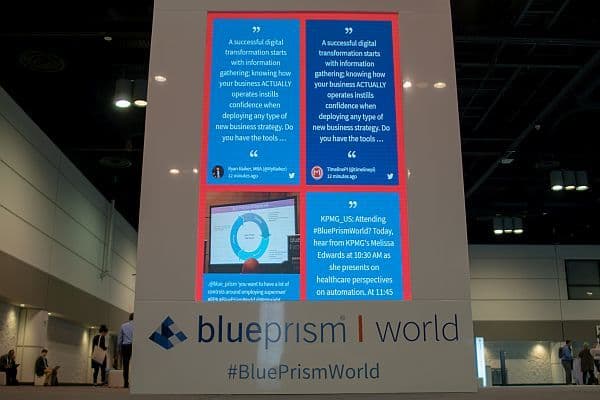 Congratulations to our social media competition winners, who will be taking home an Amazon Echo Show and Ring doorbell to form the centerpiece of their digital lives.
The winners were:
Many thanks to our attendees
Blue Prism World is all about celebrating the possibilities of connected-RPA and providing our customers with the insights, inspiration and innovation needed to build their digital futures.
Making the conference bigger and better for 2019 was a bold step, but we think you'll agree that we've met the challenge and brought you a world-class conference – with the world's best experts, exhibitors and digital solutions all squeezed into the one venue.
We hope you've come away from this year's Orlando conference feeling engaged, motivated and ready to design the next stage in your organization's digital strategy.
See you in Tokyo this September!