Reduce time to automation by up to 75% with process recording that actually works.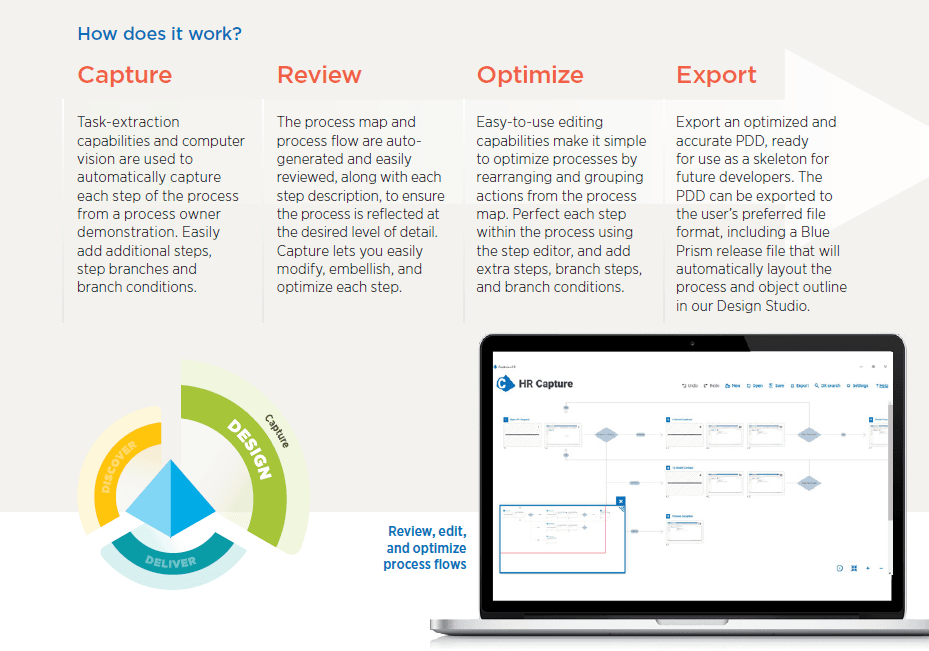 What is Blue Prism Capture?
Blue Prism Capture enables anyone to accurately record a process and rapidly generate an automation prototype.
Benefits of Blue Prism Capture:
Empower process owners to record their own demonstrations with minimal support
Easily edit PDDs for accuracy and remove waste for optimization
Save time and see benefits sooner with tailored, pre-built, assets from our Digital Exchange
Give process developers the ideal starting point for automation with a clearly defined process.