We hope you're primed and ready for Day Two of Blue Prism World Orlando. We've got another packed day of practical insights into the future path of intelligent automation and connected-RPA.
Day One packed a real punch, kicking off with an introduction to the Blue Prism vision from our CEO, Alastair Bathgate, and continuing with some invaluable advice from Mitch Lowe, CEO of Movie Pass and co-founding executive of Netflix.

Learning how RPA has changed the lives of our customers is always a delight to hear, so it was hugely rewarding when John Capozzolo of TD Bank Group highlighted how they've transformed their digital capabilities.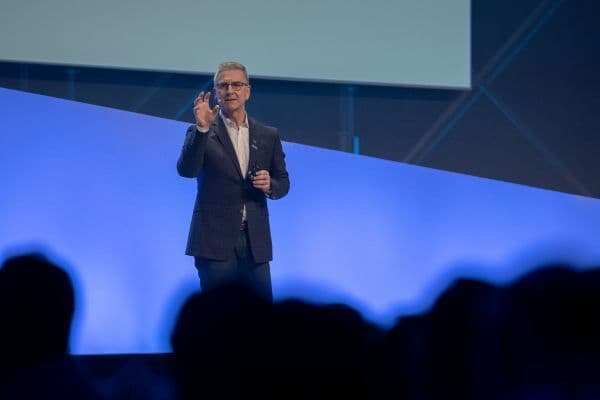 "This is our wall of fame … and behind every frame is a Blue Prism certification … and behind every certification is an employee."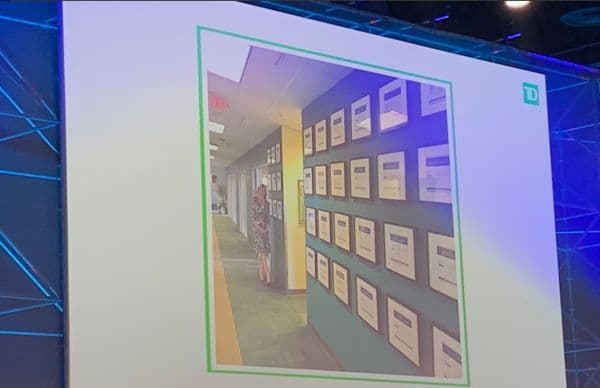 Yesterday's keynotes looked at the long-term vision for digital. And today the focus will be on our customer track sessions – with a range of tracks that provide the practical steps and hands-on advice needed to make Blue Prism and connected-RPA work effectively and productively for your organization.
The Excellence in Enterprise Awards winners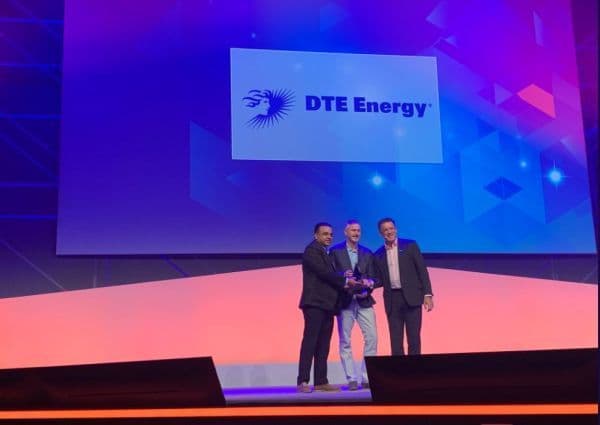 Our Excellence in Enterprise Awards are awarded annually to those organizations that are truly moving RPA, automation and the digital vision forward. This year's award winners were announced at the close of Day One to celebrate the true diversity, innovation and impact of RPA. So, congratulations to all four of our winning Blue Prism customers.
Our winners were:
Innovation Excellence – DTE Energy
Value Driver Excellence – EY
ROM Excellence – MetLife
Rookie of the Year – Viacom
People's Choice – DTE Energy
Explore our Connect, Discover and Create tracks

Our second day of customer track sessions continue with more panels, practical knowledge-sharing and advice on enhancing your automation capabilities.
When registering, you'll have signed up for either the Connect, Discover or Create tracks, helping you focus your time on the sessions that add the most value for you and your team.
Connect – this track is focused towards business leaders, looking at the ideal recipe for digital leadership when implementing your Digital Workforce.
Discover – this track takes an in depth look at the Blue Prism product, how we support your digital projects and our product's capabilities going forward.
Create – this track provides more hands-on practical advice regarding product implementation and how to put Intelligent Automation to work in your business.
View the Day Two agenda, or download the show mobile app (details below), to plan out your track sessions throughout the day.
Your sessions today include:
Connect track

Discover track

Create track

SESSION 2

10:30 – 11:30

Key Ingredients for Successful Leadership

Data is Gold, RPA the Goldmine

The Blue Prism Vision Realized

SESSION 3

12:20 – 1:20

Recipe for Successful Leadership - Panel Session

Discovering the Right Work for Your Digital Workforce

Putting Intelligent Automation Skills to Work
Maximize your Blue Prism World experience
Blue Prism World is all about sharing ideas and connecting with people – so we want you to get the absolute best from your show experience.
● Download the app – go to the Apple App Store or Google Play App Store[5] to download the Blue Prism World app – with all the information you need to navigate the show and find the best sessions, exhibitors and stands for you.
● Check the Agenda – view the app, or go to our online Agenda[6] , and make sure you hear from our keynote speakers and visit our customer presentations.
● Visit the Partner Village – to check out the Blue Prism Partner community and explore the stands, demos and automation experts in our partner area.
● Meet up at the seating zones – we have comfortable seating zones all around the auditorium, so why not meet up with a partner, catch up with a colleague or just take some time out to grab a drink or some refreshments.
There's plenty to keep you engaged across both days of the show. And we hope you'll come away from Blue Prism World with a renewed sense of engagement for connected-RPA, Intelligent Automation and the digital future of your organization.