Get the Help You Need Now
If you're seeking help for another great cause or you want to offer your automation skills, the Blue Prism volunteering community is a hub where users can provide or solicit help during this time of change.
Navigating Your Intelligent Automation Journey
I am expanding my digital workforce and adding cognitive skills
I am transforming my business with a digital workforce
Become a Blue Prism Automation Catalyst
Did you know?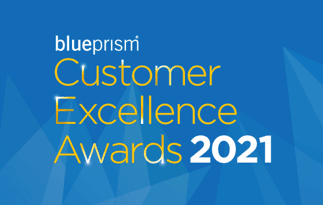 Customer Excellence Awards
Now in its fifth year, the Customer Excellence Awards 2021 celebrates the many groundbreaking successes our customers have achieved with a digital workforce.
Discover the Awards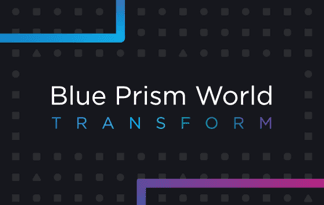 Blue Prism World 2021
Moving beyond business continuity toward true enterprise success begins with a digital transformation. If you're ready to take your automation initiative to the next level, join us at Blue Prism World, May 18 - 20, 2021.
Learn More
Blue Prism have been relentlessly efficient. Blue Prism listen and understand industry challenges
Bell Canada
Blue Prism have built out personal relationships with us across all levels, along with providing access to resources such as documentation and references to help us save time. This is empowering us to be more successful.
HSBC
Blue Prism put the customers' voice at the forefront. Blue Prism have been transparent, taken ownership and accountability for the resolution of our product related issues.
Telefonica
I've often heard out executives say: "This is proven technology". This has proven itself already, now it is about kicking on and building more capability.
Alastair Roberston, Head of Continuous Improvement and Automation at Zurich UK
We have been using Blue Prism for three years and it has been a great journey. We have doubled our ROI each year and have scaled our spectrum of automation, ALM deployment, OCR, machine learning, and data visualization.
Ashish Jha, Former Director Automation Solutions, Innovation and Capabilities, Invesco