Blue Prism is excited and proud to be hosting its first Charity Golf Day in the UK on September 12th, 2019. This exclusive Charity Golf Day will take place at St. George's Hill Golf Club, located in Weybridge in Surrey, and is considered one of British golf's most revered clubs since 1913!
St. George's Hill Golf Club is a golfing masterpiece and is situated within a stunning 964-acre private estate in the heart of Surrey. Currently ranked as the 7th best course in the UK – we're delighted to be able to offer exclusive access to this private members' club and the opportunity to take part in our first ever Charity Golf Day. Take a look.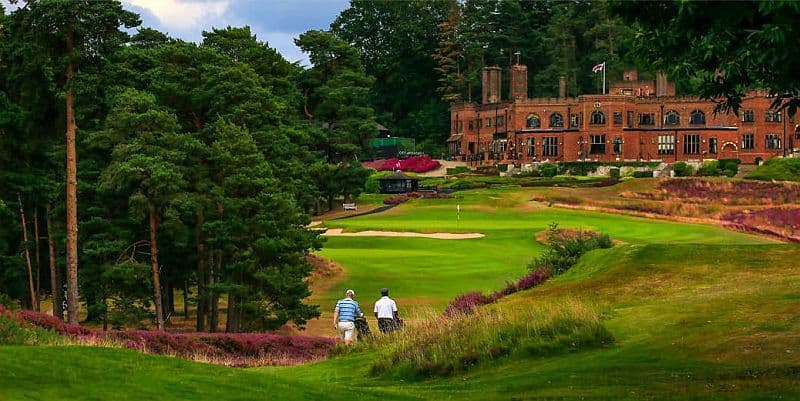 The main idea behind this initiative is to help raise vital funds for the Blue Prism For Good charities while enjoying a unique day of superb golf and hospitality with Blue Prism hosts and guests. As well as having a lot of golfing fun, we're hoping to make a real difference by helping the 3 amazing charities that Blue Prism For Good is supporting this year. All proceeds from the event will go to: One Laptop Per Child, Plastic Oceans and The Christie Charitable Fund.
Interested in joining us? Places are limited and being snapped up, but some tickets are still available for individuals or groups (4 balls) and include champagne breakfast on arrival, an exclusive goody bag, buggy to the starting hole, Shotgun start (red & blue courses), Gourmet snacks & 'bubbles' at the halfway house, Drinks on the terrace & a 4-course Lunch post round and much more.
If you would like to register your interest and secure your place at this exciting and unique event, please contact us for more information at [email protected]
The inaugural Blue Prism For Good Charity Golf Day will definitely be an experience to remember!